Talk:FAQ
Jump to navigation
Jump to search
Links to review:
The list of emulators is outdated/incomplete (new stuff has arrived since the old wiki!). Once the FAQ is done, I think the emulator section will be my top priority (as this is where I struggled the most when setting up my own cabinet).Felsir (talk) 07:44, 8 January 2014 (EST)
Topics to fix/review:
"Displays, Input lag (Not response time)" needs fix/review.
Images to find/make/fix:
Types of Cabs (small)
Banner with Sketchup line drawing of each sub-type with human figure for scale.
What is JAMMA/JAMMA+?
Pic of 56-pin JAMMA connector.
Mounting options
Would including a top-mount (recessed) pic be a good idea? (perfect image for countersunk screws)example here
How do I wire microswitches to an encoder?
Diagram or picture showing three microswitches wired to an encoder and a daisy-chain ground.
Pic showing the lighting and switch wiring.
Screenshots of Command Line MAME and GUI MAME
To illustrate different variants of MAME.
Quick disconnect size
I edited other photo's into two separate images. I think it looks decent enough to illustrate what they are. Felsir (talk) 04:50, 4 February 2014 (EST)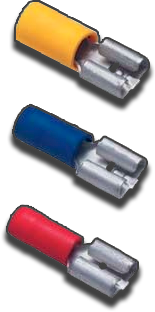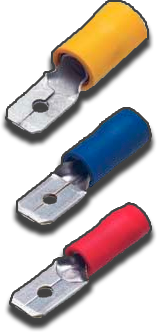 Different build versions/variants of MAME
Car analogy
MAME = factory original, most reliable
NoNag/HighScore patch = putting on new rims or a spoiler
Alternate builds = hotrods based on the factory original offering features not found on the original, but sometimes not as reliable
When you get parts (ROMs) for your car (MAME) you not only need to know the name of the part, you need to know the make/model/year -- a headlight for a 1972 Ford Mustang =/= headlight for a 2014 Ford Mustang.
As automotive technology improves year-to-year, several parts are improved, while others stay the same.
CPU performance chart
A topic that comes up a lot is "will my PC run (emulated) game X?". I was wondering if we could create some kind of scale. Something like a line with on one side names of milestone games, emulator names or "arcade games from year 2001". The other side of the line CPU, GFX card combos? Not sure if at all possible to create something like this with the myriad of combo's out there... It is probably too much for a FAQ, but the topic comes up a lot so it would be nice if it was possible to point to a dedicated wiki-chart for this kind of stuff. Felsir (talk) 05:05, 14 January 2014 (EST)