ZenPoint DigitalCenter
Jump to navigation
Jump to search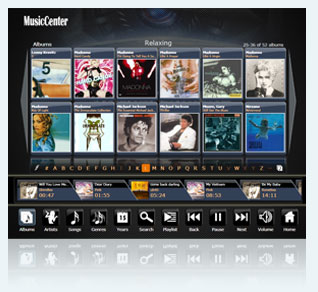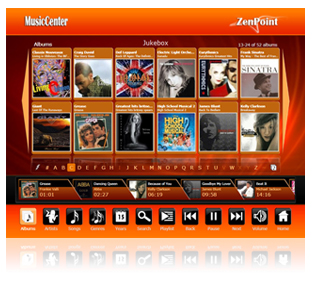 OS: Windows
Cost: commercial ($35)
Skinnable: Advanced
Re-mappable keys: Yes
Monitor orientation(s): Horizontal would go here.
Screen resolution(s): 800x600+, Any
Controller(s): Touchscreen, Mouse, Remote control, IPhone, IPad and Keyboard
Supported media format(s): Music, Video, Karaoke (mp3, flac, ogg, wma, mpeg, mkv, mp4, + much more)
Format Orientation(s): Singles-oriented
Additional Requirements:
Homepage: ZenPoint DigitalCenter
Additional Details:
With ZenPoint DigitalCenter, you can listen to your music, karaoke songs, online radio stations, watch your music videos or favorite movies or just enjoy your photos in a nice slideshow.
Rip your music CD's, create unlimited playlists, themes, skins or your own language. Make a playlist for the whole family or choose specific topics. It's also possible to use the DigitalCenter as a Jukebox with party mode support. ZenPoint DigitalCenter comes with more than 30.000 different radio stations, and can be configured to meet all your needs from a privat music center to a cinema or a party jukebox, the choice is yours.
The DigitalCenter can be controlld with a touchscreen, mouse, IPad or Iphone. ZenPoint DigitalCenter also has "Dual monitor" support.