SKG Jukebox
Jump to navigation
Jump to search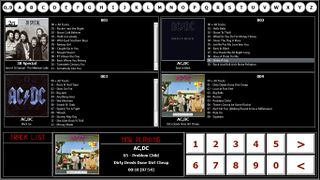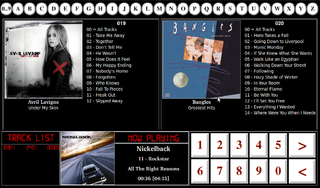 OS: Windows, Linux
Cost: Free and Open Source
Skinnable: No. Perhaps in a future update.
Re-mappable keys: Yes
Monitor orientation(s): Horizontal
Screen resolution(s): 800 x 600 up to 1920 x 1080. Optimized for both regular and widescreen resolutions.
Main Control(s): Keyboard, Mouse, Touchscreen
Supported media format(s): mp3, ogg, flac
Format Orientation(s): Album
Homepage: www.skgsoft.net
Additional Details:
The SKG Jukebox is both an homage to, and an improvement on, the immensely popular SK Jukebox. It was developed by The Skeptical Geek, and released in February 2011. It is an album level jukebox, with many advanced features.
Touchscreen friendly UI.
Custom Album Lists. Display only a certain subset of albums in your collection. Perfect for families where everyone has different tastes.
Create playlists, and play them in any order, or randomly.
Track Search Function
Integrated Album Art Download Functionality
Integrated CD Ripper
The SKG Jukebox is one of the few album level jukeboxes available in both Windows and Linux versions. It is also one of the few fully open source jukeboxes, with the source code available for download on the website, for any developers who want to experiment with it.