Fronty
Jump to navigation
Jump to search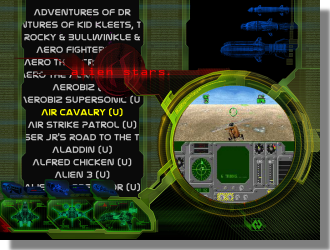 Fronty is a menu front end for Windows 98, Me, 2000 and XP. It uses a database to keep tab of your games, lists and emulators. Some of the user benefits are:
Create lists using any sorting logic you like.
Mix and match games from different emulators, genres, etc.
Quickly scan for games and setup lists using Fronty's List Wizard.
No fiddling with ini/text files.
Parental Controls Filter by game, game time, day of the week, etc.

Fronty comes with three supporting programs: a configuration panel, skin editor and data backup recovery tool. Configure all aspects of Fronty through its setup panel. Create skins that shows game related images, sound effects, and intro/launch videos with the skin editor.
For more information and download links visit's Fronty website at http://www.fronty-soft.com