ArcadeFE
Jump to navigation
Jump to search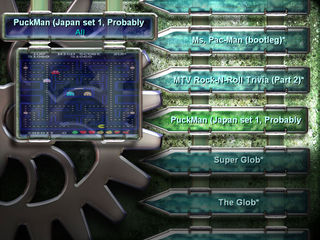 Current Features:
Currently only supports M.A.M.E.
Currently only supports 1024x768.
Gathers game information from MAME.EXE.
Genre information can be entered manually or by importing GENRE.INI.
Game button information can be entered or by importing CONTROLS.INI.
All front ends share the same data.
Most information about the game can be edited (Ex: buttons, title, manufacturer...
Each ROM can contain its own command line switches.
A global command line switch can be set.

The domain (arcadefe.com) is taken over from some trolls. It look like this FE is stopped? So no link.